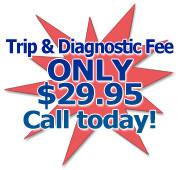 Are you tired of having dishpan hands due to a broken dishwasher? Is a malfunctioning washing machine making it difficult for you to keep your family's laundry clean? If you have either of these issues or a problem with another one of your major home appliances, there's a good chance that you're feeling stressed out by the amount of time you're spending on chores. Fortunately, Hornet Appliance Services is here to ensure that you don't have to live with this stress for long. We offer professional appliance repair services that can help you decrease the time you spend on chores, giving you more time to relax and spend with your family. If you are in need of oven repair, dishwasher repair, washing machine repair, and more, we're the team of pros you can depend on. Call us today to learn more about your options for appliance repair.
Licensed and Insured
Emergency Services Available
Parts and Labor Warranties
Affordable Home Appliance Repairs
Comprehensive Appliance Repair Services
Located in Tomball, TX, Hornet Appliance Services offers appliance repairs to homeowners throughout the surrounding areas. We're proud to bring our home appliance repair services to residents in Spring, Jersey Village, The Woodlands, Cypress, and the rest of the northern Houston region. When you want to ensure that you get top-notch appliance repairs, you can count on us to come through for you. Our licensed and insured appliance repair technicians have been in the business for 18 years, which gives us the hands-on experience and expertise necessary to handle a wide range of appliance issues. Don't put your trust in amateurs when you can depend on the high-quality craftsmanship offered by Hornet Appliance Services.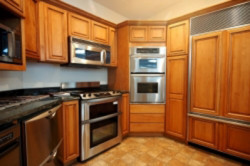 When an appliance in your home starts to malfunction, your thoughts will likely turn to how much appliances repair will cost, and this can cause you to get stressed out rather quickly. A lot of homeowners actually put off getting the necessary repairs because they are afraid of high costs, but doing so can often lead to further damage and the need for a replacement unit. When your appliances start acting up, don't hesitate to call in our team of appliances repair technicians. No matter whether you're dealing with a leaky refrigerator, a broken AC window unit, or an ineffective dryer, you can turn to us for affordable appliance repair service. At Hornet Appliance Services, you won't have to pay a fortune for dishwasher repair, oven repair, or other home appliance repair services. We know that keeping a household running smoothly can be a costly endeavor, and we're committed to offering our customers great rates for professional, quality results.
For your security and peace of mind, Hornet Appliance Services is fully licensed and insured.